5 Powerful Growth Hacks to Boost Your Content Marketing Strategy
So, you've created a kick-ass blog and you're pumping out content like there's no tomorrow. But even with all that effort, your traffic growth seems stuck in first gear. You're not alone. Traffic growth for most long-form content – blogs, for example – tends to max out around 2-3%. That's why you need to start using growth marketing techniques to take your content strategy to the next level.
In this post, we'll share five of the most effective growth marketing techniques to help you create more engaging content, attract more readers, and power up your content marketing strategy.
Read on to learn 5 growth marketing tactics to follow for creating content that converts 
Here's what we'll cover:
Using keyword research to determine what topics people are searching for online

Finding new and trending content ideas using tools like BuzzSumo

Creating SEO-friendly content that's people-friendly, too

Using your BEST social media channels to distribute your content

Leveraging data and analytics to see which pieces of content are performing the best
Want AI to help you? Download the AI Content Marketing Blueprint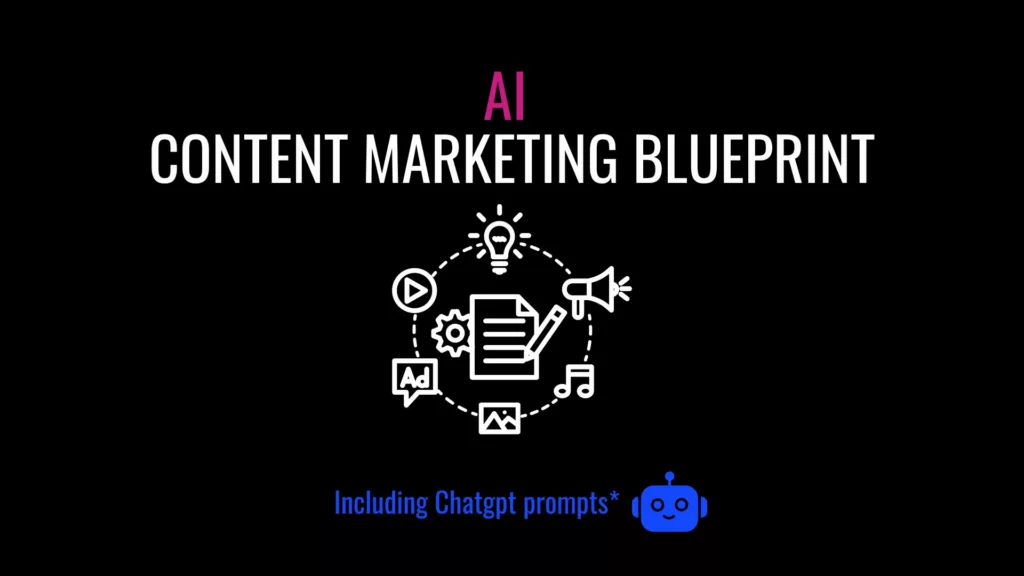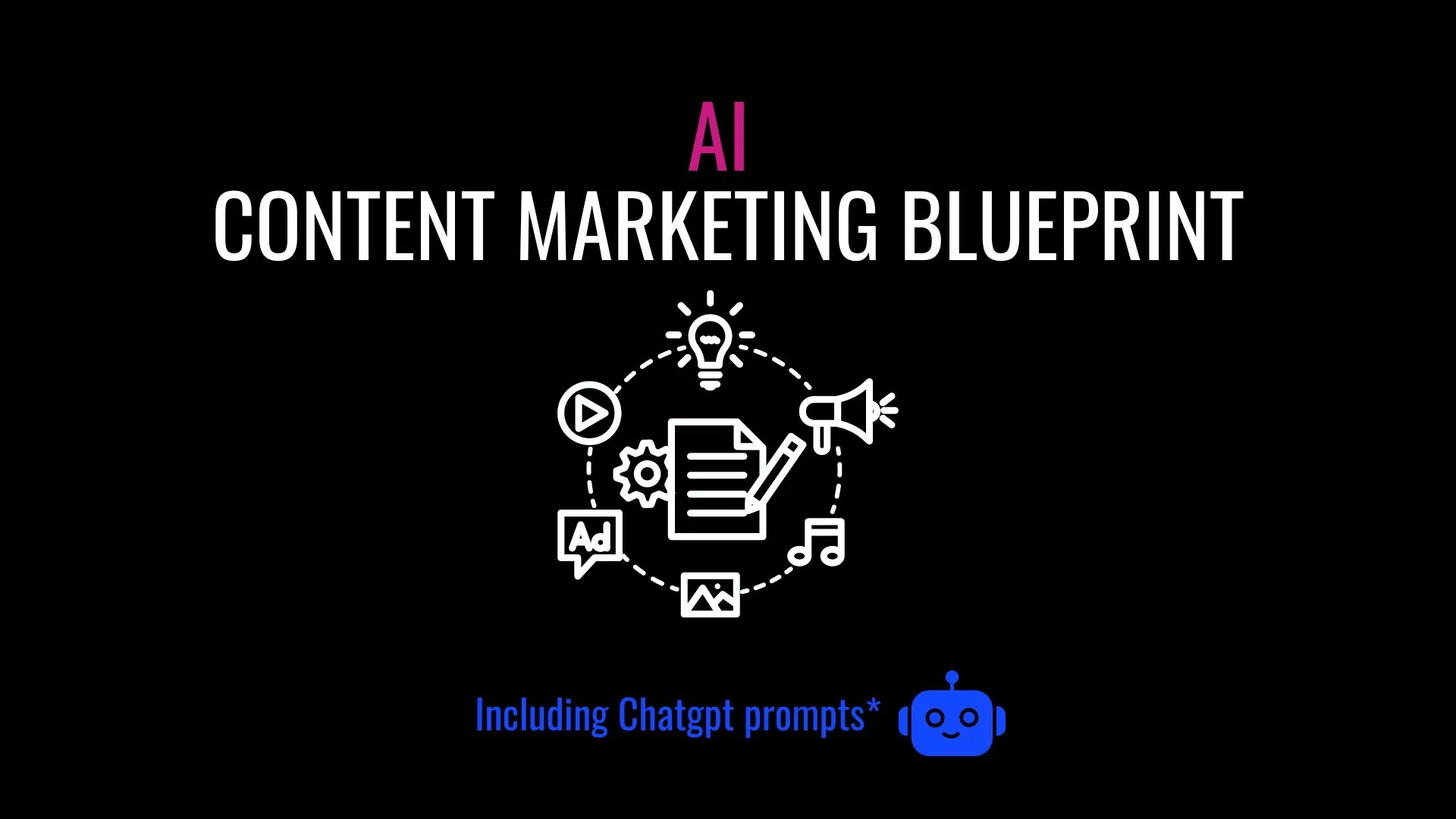 1. Keywords are key
Use keyword research to determine what topics people are searching for online. Then, develop content around those keywords.
It seems obvious. Right?
It may seem obvious, but many entrepreneurs mistakingly think of content creation as a way to profess their political views (ok if your business is in the political realm) or to copy-change-paste content others in their space have already posted. To think like a growth marketer, you need to start with clarity, intention, and a plan.
Clarity – know who your ideal audience is and have a detailed customer persona at the ready.

Intention –  know that metrics are important to measure and your goal for the content you produce. Your content should provide valuable information that speaks to and solves problems for your target audience. 

Plan –  consistently write about

topics that your ideal audience is searching for online.
Here's how to do it:
Create a keyword list – tools 
Use keyword research tools like Ubersuggest, Google Adwords Keyword Planner, or SEMRush to search topics that fit the criteria for your target audience. You'll begin to compile a list of long-tail keywords related to your topic. Pay attention to the search volume (how often that keyword is searched each month) and competition (how easy or difficult it is to be found for that keyword). Each of these tools will provide this information. Your goal is to find keywords that your customers are searching for that have low competition. 
If you're just starting out and want the opportunity to rank on Google quickly, consider targeting low-competition, lower search volume long-tail keywords. These are the search queries that your customers are typing in that are returning a lower volume of results. A tool for finding these "opportunity zone" keywords that I love to use is WriterZen.
By targeting low-competition, long-tail keywords that people in your niche are searching or might be typing into search engines in the near future, you'll be able to create content that may help you rank higher in Google, faster. This can be a growth hack with a high return on investment (ROI).
2. Find out what's Buzzworthy
Find out what's being shared most often about your topic in real-time with a tool like BuzzSumo to get a read on what audiences like yours like to share.
BuzzSumo lets you analyze the most shared content across various social networks and in specific categories. You can enter any topic, URL, or hashtag into BuzzSumo to get a detailed breakdown of which articles have been shared the most on Facebook, Twitter, Pinterest, LinkedIn, and more.
You'll also get data that tells you how many times each piece of content has been clicked on and/or shared by who (i.e., influencers in your niche). This is a great way to find growth opportunities related to a given topic. 
Then, create something even better for your specific audience
Even if a topic has been shared, it hasn't been shared through your point of view. What's your perspective? Create content with your brand's view, voice, and tone to relate to your specific audience avatar.
3. Write for the bots…but, especially for humans
Create content that is SEO optimized for bots but is also engaging for your fans.
Google and other search engines use bots to crawl across the web, looking for fresh content. The bots feed the data they find back to Google, which uses that information to determine what topics are relevant and trending and which sites and answers to show in the Search Engine Results Pages (SERP).
By writing blog posts that have the keywords and architecture that the algorithm rewards, you'll gain more visibility in search engine results, driving growth. But, if you only write for bots (or rely on AI to write for you), your content can feel repetitive and stale.
Check-in with your audience. What comments and questions do they have and how do they speak about them? Match your content sentiment  (positive, negative, or neutral) to that of your followers and you'll attract more people like those who are already fans. 
4. Do it for the 'Gram…but only if the numbers say so
Use your BEST social media channels to distribute your content. 
Prioritize your social (distribution) channels by thinking like a growth marketer. Where is this content going to be seen or heard by your ideal audience? Check your analytics to spot trends on your social channels.
What's your growth trajectory like on each of your channels?
Which of your posts and pieces of content is performing the best (i.e., generating the most comments, click-throughs, and shares)?
If you're not sure where to start, make a list of all of your current social channels and think about which ones have been working for you lately. Or, you can use a channel evaluation scoreboard to determine your top options.
Here's one you can download to your Google drive.
This is an easy place to begin growth hacking with what you've already got in place. Another option is to try out some new-to-you social channels that may be more conducive to the growth of that particular piece of content.
Bonus! Experiment with collaborating for growth
Growth marketing is all about experimenting quickly and often to determine what works best. 
Try a quick, 2-week collaboration experiment: Partner up with other brands/influencers in your niche to create joint content initiatives. Who do you know (or know of) that talks to your audience but isn't a competitor? For instance, if your audience includes female athletes in need of sports training and that's what you offer, find a micro-influencer who offers athletic wear, nutrition, or accessories and reach out to team up.  If you get a boost in the metrics that matter most, double down on this growth marketing hack!
The truth is in the numbers
Leverage data and analytics to see which pieces of content are performing the best by using growth tools that show you detailed information about what's working.
Google Analytics + Google Data Studio gives you a quick look at what content is performing well and will help you uncover growth opportunities to experiment with. Use a Growth Marketer best practice and check your dashboard or report weekly.
Find out what content is getting the most attention, and build your next content campaign on the topics that stand out as winners.
There you have it! Our five growth marketing tips to help you create more engaging content, attract more readers and power up your content marketing strategy. These are just a few of the things we focus on when working with clients, so if you want to learn more or talk to a strategist about how we could help take your business to the next level, get in touch today. We would be happy to chat with you about your specific needs and see how we can help. Talk to a Strategist>>